Swimming Timetable
Swimming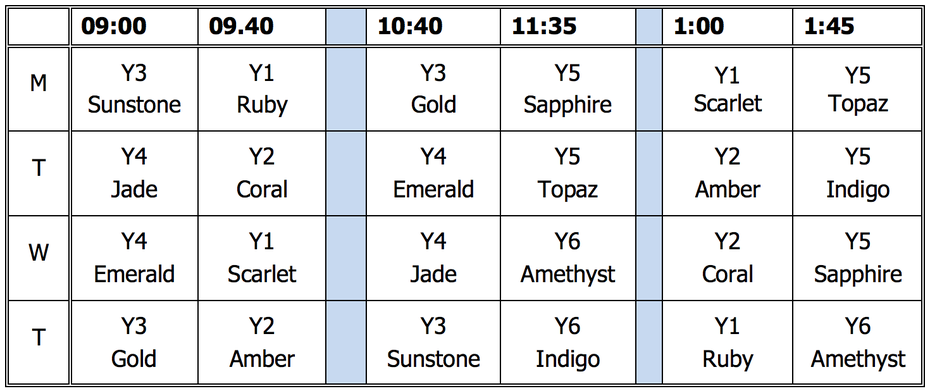 The school pool will be opening on Monday 22nd May 2017. As you are aware swimming is not an optional activity but part of the National Curriculum therefore all children are expected to participate in lessons. This year every child in years 1 to 6 will have two swimming sessions per week. However due to the nature of an outside pool there will be occasions when the children will not be able to swim or have the option to swim on a different day therefore it is best to send in your child's swim kit every day regardless. Your child's swimming kit should include:
a swimming costume (trunks/shorts for boys – not long shorts as these drag; swimming costume for girls – not bikinis)
towel
swimming hat (Children need to have their own swimming hat, these can be bought from the school - £1 per hat)
Please note:
jewellery must not be worn in the pool (earrings must be removed for swimming)
aerosol sprays, talcum powder and hair products should not be in school
In order to pay for the chemicals to keep the pool in operation, we are asking for a contribution of £8 for 8 weeks of swimming. This equates to £1 per week regardless of the number of sessions. This money is not for the swimming lessons but for the upkeep of the pool.
As usual we are also asking for parent helpers to support swimming sessions as an extra pair of eyes, without this support we may not be able to swim every day. If you are able to help please pop into the school office and let Dawn know when you would be available to help.